Sponsors

SPAA05.com is the world leader in antenna alignment solutions.
We develop and manufacture a wide range of tools to measure the GSM/UMTS antenna bearing, tilt and slant, with an accuracy of up to 0.5° rms. All our products are made with the tower technician in mind,
flexible and meaning we are geared towards easy to use hard- and software solutions. With over 700 units in the field, our solutions have proven to be reliable and effective in improving the nominal antenna bearing quality of GSM, DCS and UMTS mobile cellular networks.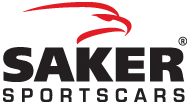 Dedicated to the driver's art.Saker Sportscars is a Dutch racing car manufacturer. The company is devoted to the production of the Saker Sportscar. The Saker has especially been developed for motorsport.
It is a solid assembled real racing car, with very attractive looks. Next to the circuit performance, reliability and affordable servicing costs are important objectives for the Saker Sportscar.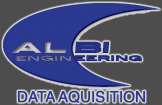 ALBI Engineering is specialized in data acquisition systems, driver coaching and race car engineering. They are supplier of AIM Sports Systems, Racelogic traction control and race ABS among others. Thirteen years of experience allows ALBI Engineering to provide customers with systems made to exact customer requirements.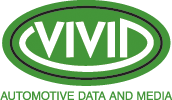 Vivid is a European information technology company, serving the automotive industry with actual technical data. Vivid is managing a unique multilingual database of repair- and maintenance data on all current European and Asian cars, light commercial vehicles and trucks.

Monoprint is a company specialized in screen printing, ranging from stickers and paper to glass and metal. From direct printing onto textile and car lettering to cull colour printing on billboards, Monoprint does it all. A great example of Monoprint's expertise are the SPAA05.com Sakers.

Elines offers more than fifteen years of experience in the field of printed circuit boards. Their products range from single- and double circuit boards, aluminum PCBs to flex/flex-rigids. They have the capacity to assemble and montage circuit boards.

MJ Ruitersport offers a complete range of equipment for horse and rider, both for dressage, jumping and recreation.

Cherokeeparts.nl is a car part dealership specializing in used and new parts of the Jeep Cherokee and Grand Cherokee.

Nagel accounting & finances is best described as a modern company with a customer focused and committed no-nonsense approach.
They support a wide variety of companies from the SMEs and individuals by giving practical advice and the provision of accounting, administrative, personnel and fiscal activities.